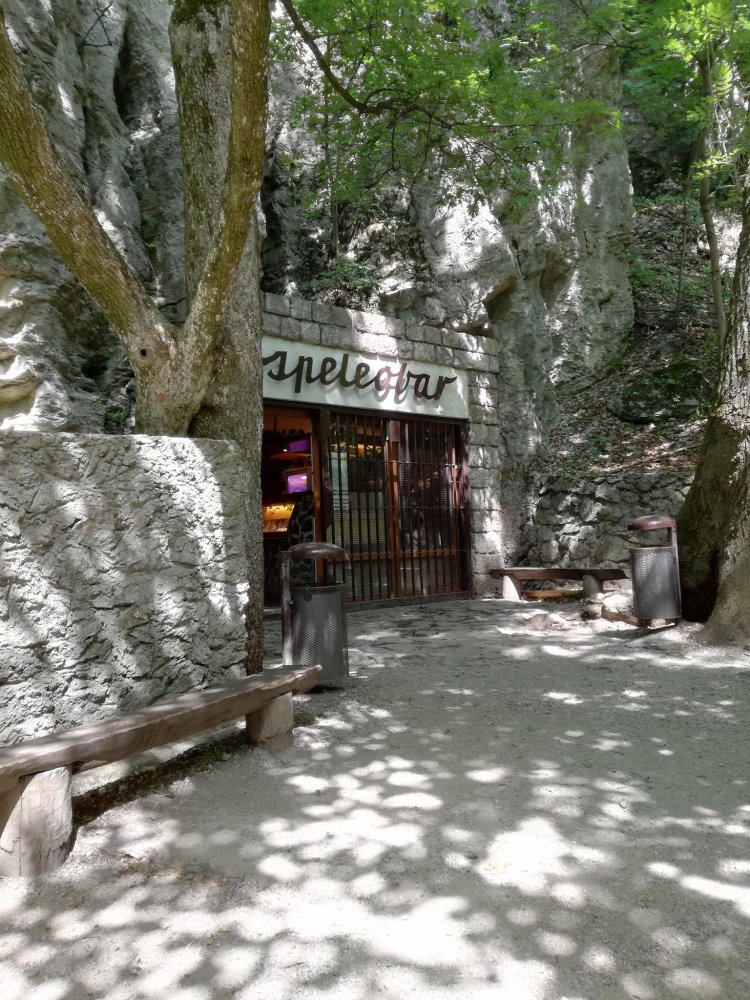 We are back with our already 3rd travel blog. The forest adventure is waiting for your this time. Have you any idea where we went? We will not keep you long in suspense. Come to read how we escaped the city rumour, get all sweaty and scheme. These are our experiences from Cave Driny.
It is customary to Slovakia that when you want to see the beauties of the cave, you must climb more than one hill. It follows that you expect parking place in the lower altitude. In the case of the cave-pearl of the West Slovakia, cave Driny, the looking for the parking place is like hide-and-seek. Unfortunately, the parking place is winning. Unlike the parking areas near Demänová caves which are bigger but more expensive, we parked at the only free sites, which we saw, right in front of some cottages. We tried to make ourselves believe; nobody knows whether or not are we staying in one of the cottages. If the people who live in the cottages are reading this blog, please forgive us. Certainly, we were not the first as well as the last tourists who stole their parking place.
While the car was resting, our moment came. The cave was at a stone's throw, if you can throw very far. We give you small advice at the beginning. If you read, as we did, at the web page that the walk to cave takes 20 minutes, first think of the terrain you will go through. Do you want one more useful advice? If a reliable source informs you about 20 minutes walk, do not begin your small hike from the "parking place" 10 minutes before the next guide.
We do not claim, that for the half of time, you do not break the extreme vertical distance of 100 meters. We managed it, and we have to tell you, it was an unbelievable experience. Unbelievable also because we would not manage to breathe during the walk second time. Fortunately, only two people were waiting in front of the entrance, so the look at us, red and hard breathing, was not so embarrassing. While paying the standard cave entrance fee, we think again, if the photo taking damages the cave so much, so you have to pay for it 7 €. After we had thought it over, we bought a souvenir magnet as a memory for cave interior.